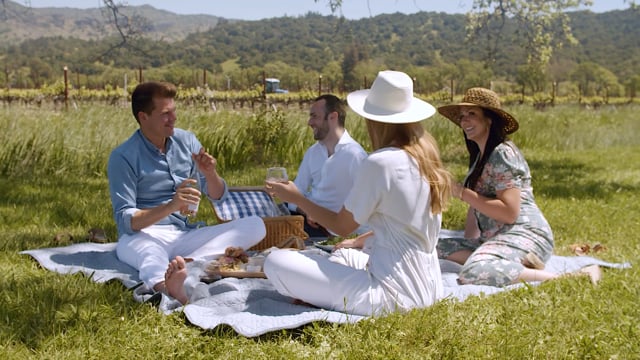 Johnathan James Vineyard
We believe in the unique nature of the earth. No moment can ever be repeated and no two bottles of wine are the same. When we embrace the uncontrollable, we give in to Mother Nature, let her guide us, and we are all better for it.
Named Sonoma's Finest Winery
Working with the earth's natural cycle, we've crafted some truly outstanding wines that reflect the rich winemaking history of our area.
Visit our winery and taste what makes Johnathan James so unforgettable. We offer both group and private tastings and can't wait to show you our little slice of paradise.
Johnathan and Jenny met on a camping trip with a group of mutual friends in Northern California in 2010. As their friendship, and soon after relationship, blossomed they started daydreaming about opening a sustainable winery together. Johnathan James Vineyard was started as a way for them to combine their business and marketing skills they'd developed over the years with their nature-loving values and adventurous spirits.